Lovetuner Team Rider, a term borrowed from the world of surfing
Lovetuner Team Riders are individuals from a variety of different fields and background who all share our mission to make this world a happier, healthier, more peaceful, and unified place.They are an international team of representatives that integrate the use of the Lovetuner into their life work and guide others in using this tool to surf the waves of the 528hz frequency.Team Riders stay connected with each other, and the ever-growing tuning community, through an established network that documents the range of experiences that reveal the collective impact of the Lovetuner on a more profound level.
Gabriela De La Garza
Gabriela De La Garza is a Mexican-born actress, activist, and humanitarian.
"I honestly believe no one can make a real change in their lives and the lives of others unless you have gone deep inside you. It's not an easy endeavor though, it requires effort, courage, commitment, will, and determination. Once you realize this, as much as you want to share your experience and provoke others to initiate this great journey of growth, you can only hope to be an example and inspire others, because the call has to come from within, always. My Lovetuner has been a wonderful way to reconnect with the essentials. The tune reminds me to breathe, because as simple as it may sound, we forget about it all the time. Breathe, like when we come to birth, that is where and when everything begins, with a long, deep, and conscious breath." Gabriela De La Garza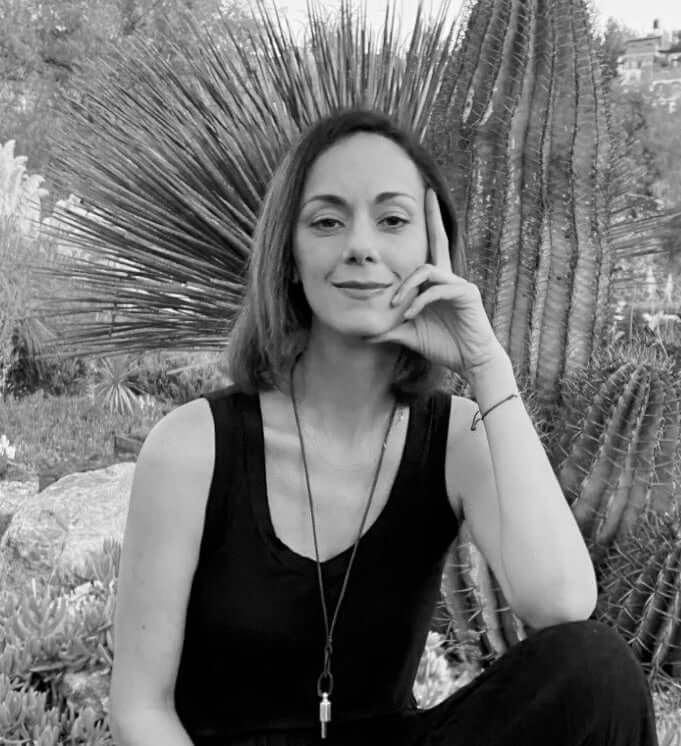 Anne Wolnik
Anne is a leadership management coach and a spiritual trainer. She developed a special technique to help people to get in touch with the higher sources and connect with their very own universal energy.She has strong work ethics towards encouraging people to integrate the nature given rights of love, freedom and abundance in their daily lives & live happy, healthy and free by understanding that we are the creator of our own life. She is a medium for the universal energy Victory.
"The Lovetuner is a symbol of universal sound and light. To open our hearts and spread the love is the universal mission of mankind. The Lovetuner supports this mission and our ability of developing our consciousness and shift our energy into a higher level. The level of love and oneness. All is one and one is all." Anne Wolnik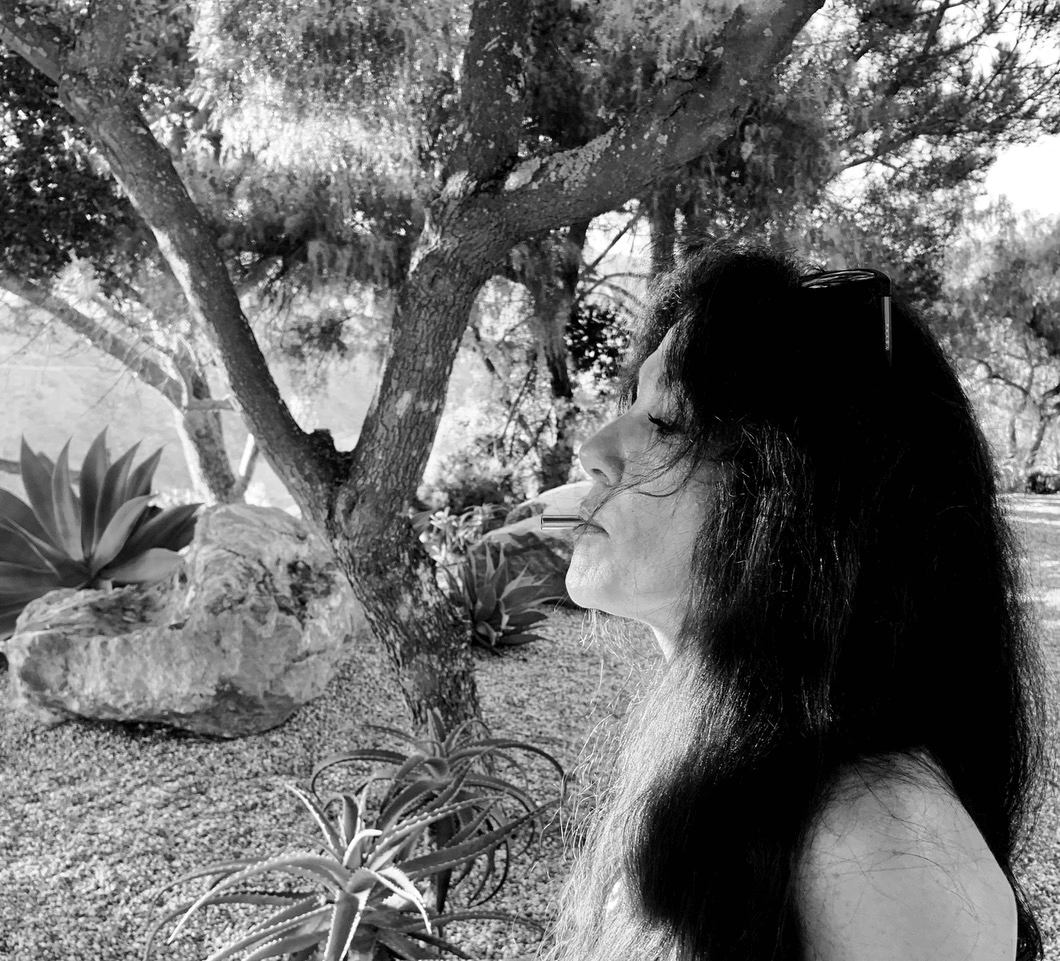 Ben Greenfield
Ben Greenfield is a biohacker, human body and brain performance coach, ex-bodybuilder, Ironman triathlete, professional Spartan athlete, anti-aging consultant, speaker and New York Times Bestseller Author.With nearly two decades of experience working as a strength and conditioning coach, exercise physiologist and biomechanist, Ben is working in the field of maximizing performance, recovery, fat loss, digestion, brain, sleep and hormone optimization for CEO's, ultra-endurance competitors, and a wide variety of professional athletes, including poker champions, tennis players, motocross competitors, the NFL, the NHL, the UFC and more."After just a few days of using the Lovetuner, I felt my mind, body and spirit begin to transform and enter into an instant state of positive emotions and love every time I used the Lovetuner, even after just 30 seconds of use. This tiny little Lovetuner is amazing and I think everybody should own one!" Ben Greenfield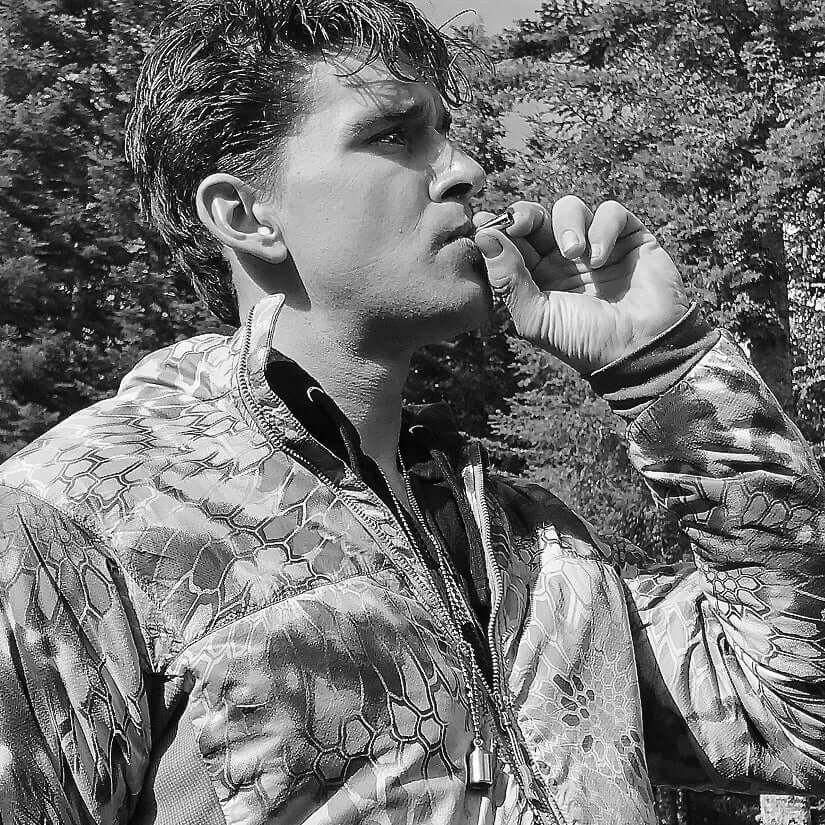 Marla Maples
As an actress, TV and radio host, spiritualist and mother, Marla Maples is constantly striving to bring more light and love into the world around her.Whether she's performing or sharing her music, meeting diplomats at the United Nations, or in churches, synagogues, and other places of worship around the world, her actions always stem from her love of God and humanity. She's a true believer in the power of love to heal all. It is this innate awareness that makes Marla a natural advocate of the Lovetuner, using it to connect with others and help them to sense and experience this spiritual 528hz frequency level of love.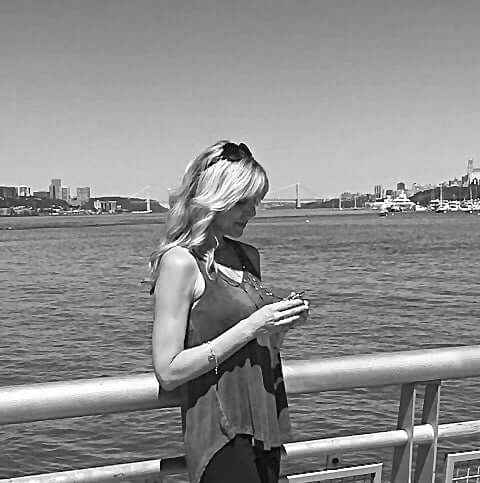 Jiangsu Wongpec
Is a musician, meditation guide, and Cannabis entrepreneur. He initiated in 1996 in Transcendental Meditation from the Maharishi Mahesh Yogi school and sought to expand his knowledge of meditation, along with its benefits and effects on the development of human consciousness. This search, and his experience with music, has led him to explore different meditation techniques ranging from the use of sounds, mantras, frequencies, fractals, movements, drums, bowls, breaths, and the proper use of power plants. Culminating in the same purpose: to reach the expansion of consciousness.Jiangsu is a student and practitioner of different methods, schools, and guides such as Maharishi, Sadhguru, Sathya Sai Baba and Joe Dispenza. Since 2020, in an ecumenical process, he was given the task of processing and transmitting all the learning in a concept and technique he has called "Sunyata Dharma", which in Sanskrit means "The path to the supracosmic void"."The Lovetuner is a vital tool to share the Sunyata Dharma experience, the Power of Love in its purest essence, the power that connect us all, I use it now in all my sessions". Jiangsu Wongpec
CJ Macias
As a South Florida native, CJ grew up in and around the ocean and outdoors. After transitioning from competitive surfing to professional volleyball, a severe back injury changed his life forever. His healing journey began as a massage therapist and evolved through many modalities and the exploration of what healing really means. He's now a lead role in HBO's 100 Foot Wave docuseries using his platform to bring the message to the world of one's own breath, body, and sound current as the best medicine we each have available to us."LoveTuner is my absolute favorite tool to regulate my nervous system. The power of the healing 528hz frequency, combined with the fuel of my own breath and intention, is a true gift that rests on my heart wherever I go." CJ Macias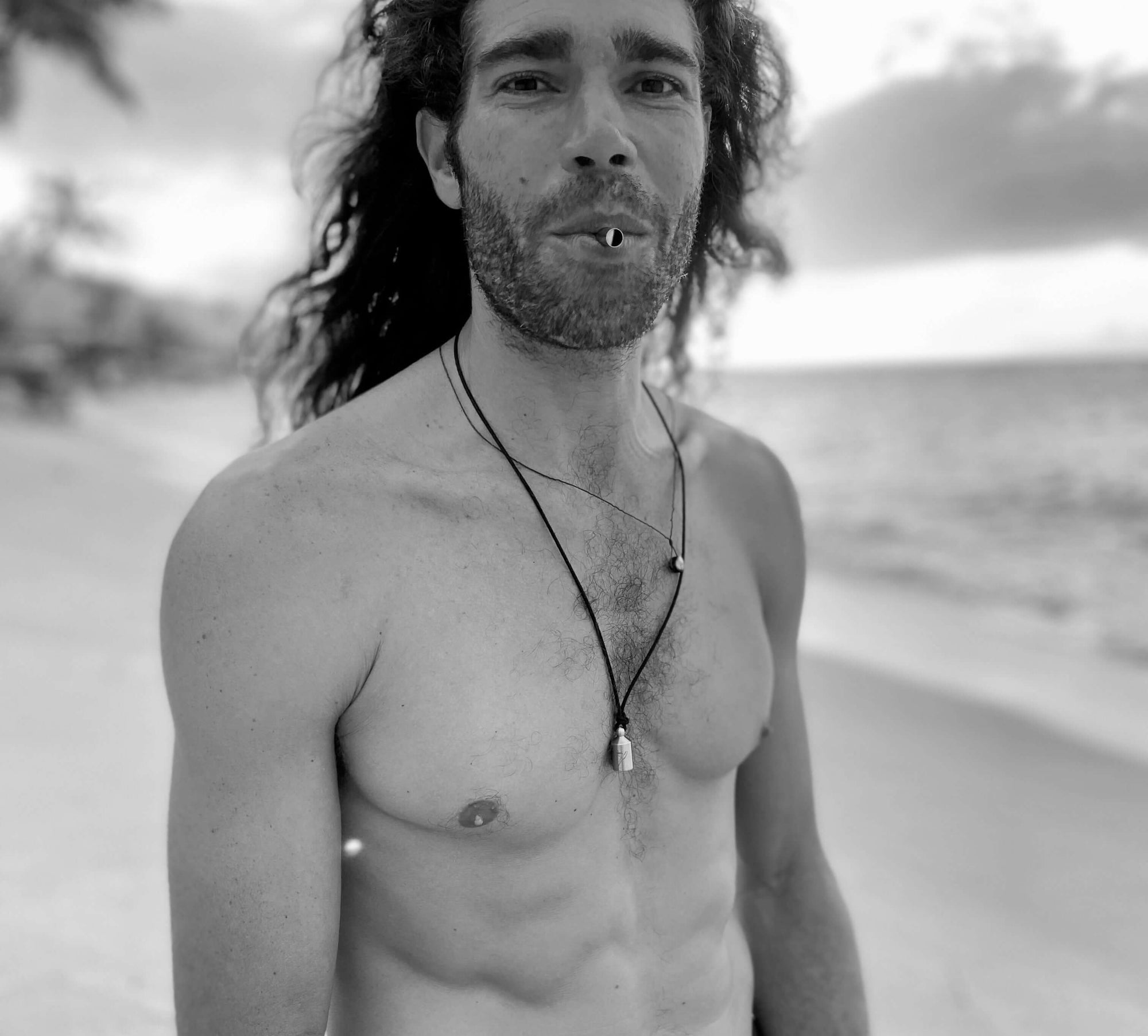 Suzy Batiz
Transformation is the common thread that runs throughout founder and creator Suzy Batiz's life and her nine-figure empire of companies. Whether transforming the bathroom into a pleasant-smelling experience with Poo~Pourri, the household cleaning industry from toxicity to aromatherapeutic magic with supernatural or people's lives with her growing portfolio of ALIVE OS™ courses, Suzy is a revolutionary explorer of infinite potential in the playground of life. She loves to inspire others and bring them along for the ride, with energy being her native tongue."Einstein said the future medicine will be the medicine of frequencies and I believe the 528hz lovetuner is the frequency we all need to evolve". Suzy Batiz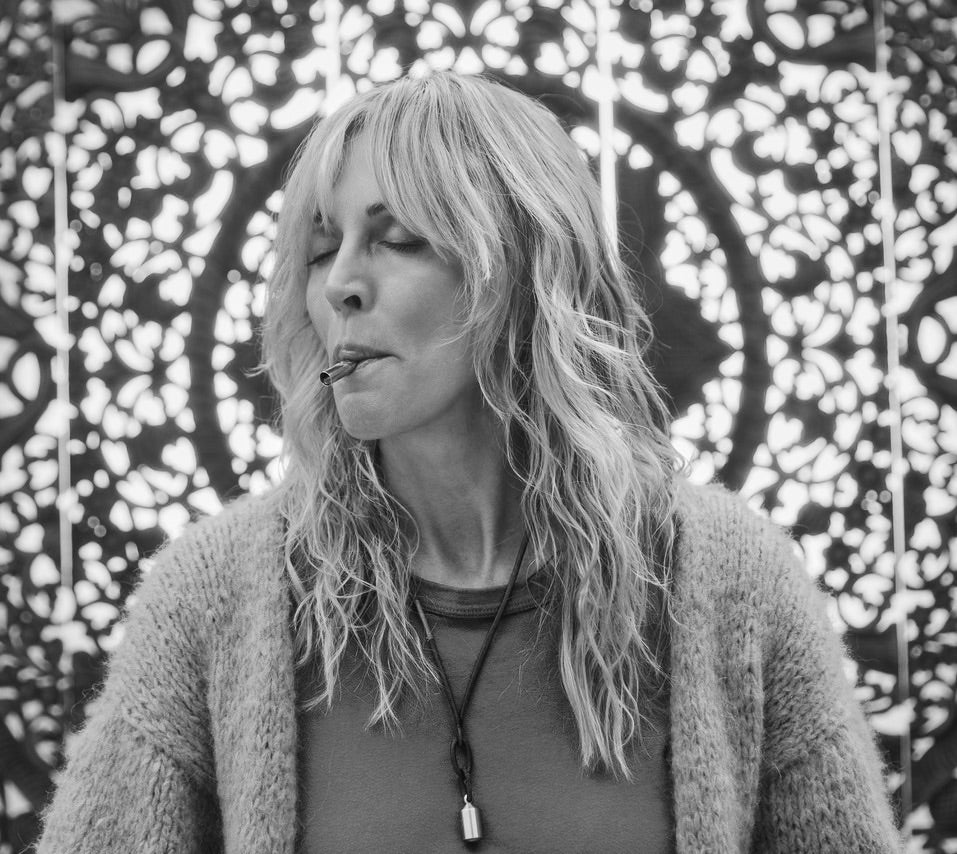 Fernando Stalla
Fernando is a professional surfer, paddle boarder, free diver and adventurer. Born on the paradise island of Fiji, while his parents have been sailing the world it was his destination that the ocean and the waves drive his passion. After achieving a high level of success in short board competitions, Fernando discovered a new passion, stand up paddle boarding. In 2010 he began his professional career and soon became one of the world's best athletes in the SUP racing division. A waterman that found a lifestyle that fulfills his heart and uses the power of the 528hz frequency to align himself with the source. Fernando is a global ambassador for the Lovetuner movement."I think the Lovetuner is a great tool help us keep up the good energy and stay in a peaceful state of mind. For me, as an athlete, it is also a great practice for deep breathing. I see my improvement in lung capacity and concentration after tuning." Fernando Stalla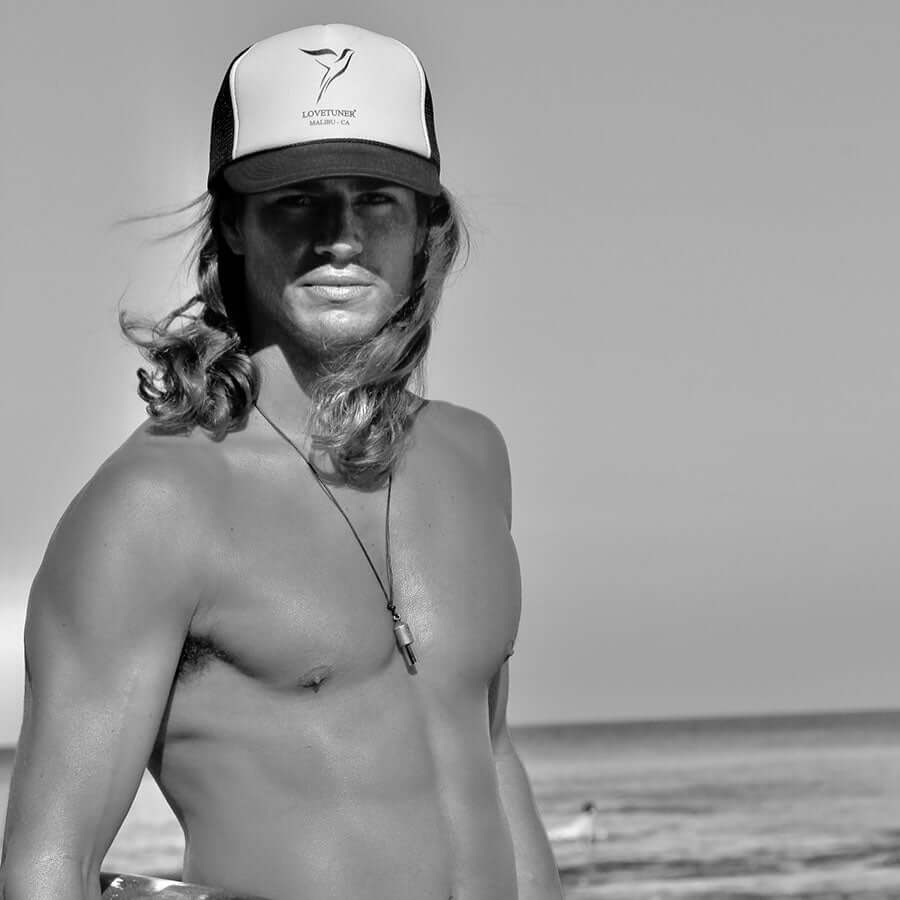 Adam Hall
Adam Hall is an author and quantum wealth advisor, who integrates science, spirituality and success to enrich people's Inner and Outer Wealth Portfolios. Through "The Genius Process" Adam identifies and removes the five key obstacles that prevent people from living their genius. In his book, Divine Genius, he offers Universal Insights that help readers to rise above disempowering programs to manifest their intentions and thrive into the future. Adam's goal is to inspire and impact those he works with to help them Live their Genius, Fulfill their Mission, and Live their Epic.Adam is also the Founding Steward of Earthkeeper Alliance, which aims to forge an enduring legacy of both conserving our planet and uplifting the people who call it home. The Earthkeeper Alliance vows to create dynamic positive change through the transformation of the heart and mind."Those with a spiritual ballast and entrepreneurial heart will navigate the seas of monumental change by knowing their mission, and joining with others to co-create the new earth." Adam C. Hall
Barnet Bain
Barnet Bain is a Canadian filmmaker, author, and educator. Select film credits include Milton's Secret based on the book by Eckhart Tolle, Oscar-winner What Dreams May Come, Emmy-Award nominee, Outstanding TV Movie, Homeless to Harvard, The Celestine Prophecy and The Lost and Found Family.Barnet is a member of the Transformational Leadership Council and a founding member of the Association of Transformational Leaders. Barnet is an adjunct professor at Columbia University, Teachers College and a member of faculty at Esalen Institute and Kripalu Center. He is the author of the Book of Doing and Being: Rediscovering Creativity in Life, Love and Work, and The Third Story: Awakening the Love that Transforms."Lovetuner is my secret weapon. Remember the Love." Barnet Bain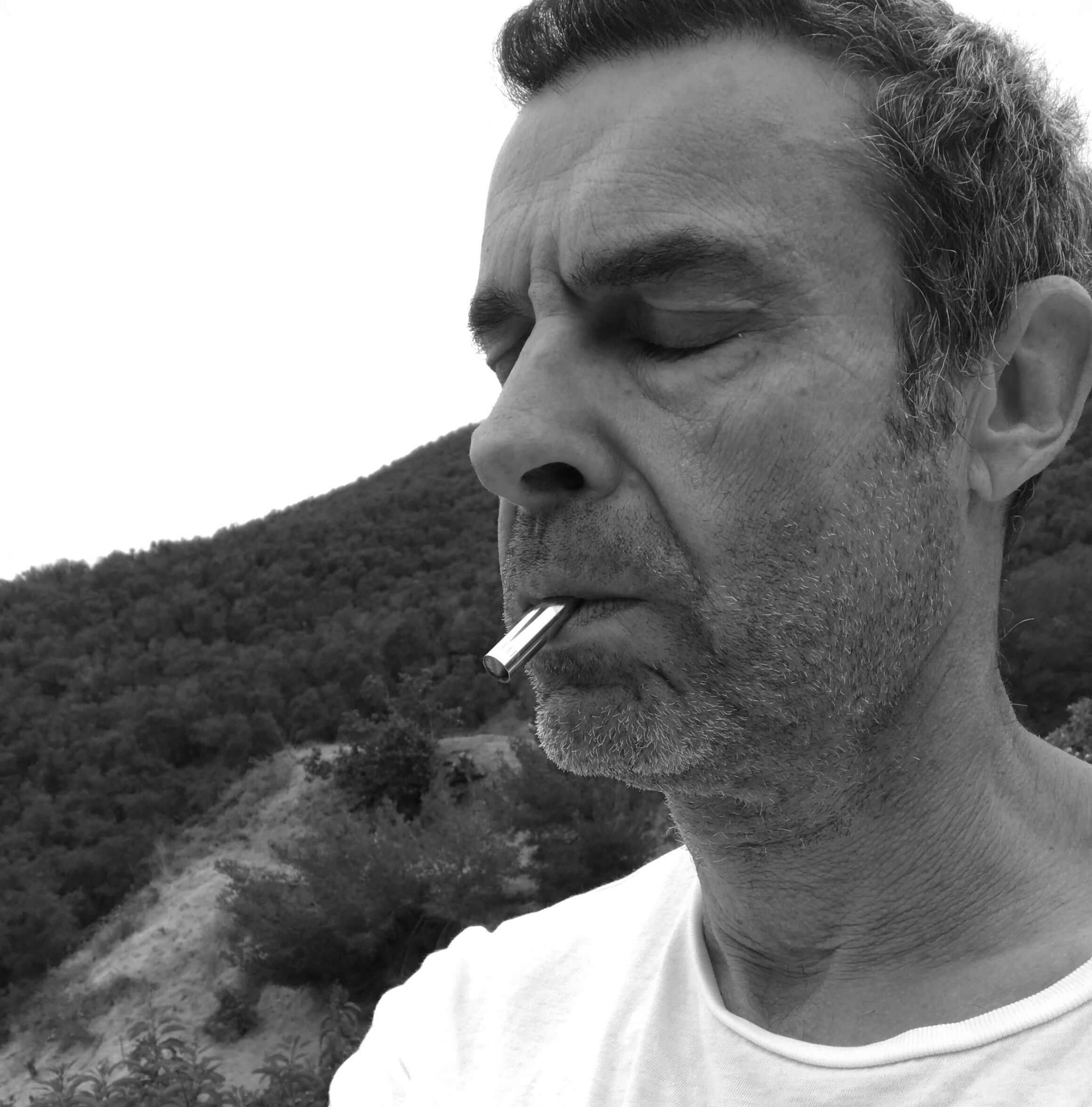 Jessica Headey Gandolfi
Jessica Headey Gandolfi has over thirty years of experience in the health and wellness industry working in some of the most prestigious spas and clinics across the globe. Originally from the UK, Jessica has been a longtime resident of Los Angeles where she has been on her own deep and profound healing journey.As a result of that journey, Jessica founded Harmonyum LA, a private healing practice located in Venice, CA, where she works exclusively with the Harmonyum Healing System. By recalibrating the entire neurological system, Harmonyum addresses trauma, anxiety, addiction and depression at root level, enabling deep and permanent healing within the body. Giving back through acts of service are huge for Jessica, in 2019 she published a children's picture book, of which 100% of the proceeds directly benefit the Casa Hogar Sion orphanage in Tijuana, Mexico."Daily spiritual hygiene has been paramount to my healing journey. When I was introduced to the Lovetuner and started integrating it into my spiritual practice twice a day, sometimes more, I experienced such astonishing results that I knew I had to incorporate it into my business. Moving out of our heads and into our hearts is a huge focus for the healing work I do, and for that reason, the Lovetuner has been an incredible tool to amplify the effects of Harmonyum for myself and my clients." Jessica Headey Gandolfi
Teresa Taylor
Teresa has over 35 years in the entertainment business, working closely with professional dancers, creators, and musicians. Music and sound have been a driving force not only in her own life energy, but in all of her professional projects and creations.In 2020, she knew that the next chapter of her story was one of healing – both physically and emotionally. She faced serious medical setbacks that included not only cancer, but environmental toxin exposure & poisoning. In her quest for inner strength and emotional peace, she took the journey to become a Chopra Well-being Coach. She attributes her emotional well-being and accelerated healing to the gift that she gave herself to immerse herself not only in Ayurvedic health, but also in meditation and the Chopra Foundation's well-being coaching philosophies and training. She connects Lovetuner to the dance, music and creative communities, in a way that not only helps the creators and performers enhance their talent, but also to integrate the 528hz frequency into the music and performances in way that offers the audience or viewer a joyful and transformative experience."The power of music & sound in healing and our human experience, is transformative. Once I discovered the Lovetuner, I knew that this "inner peace" we all seem to be searching for, can be achieved breath by breath, when we connect with the earth, our community and our inner wisdom through the 528hz frequency. I use my Lovetuner a few times a day to remind me that I have the strength and the intuition to move through life in harmony" Teresa Taylor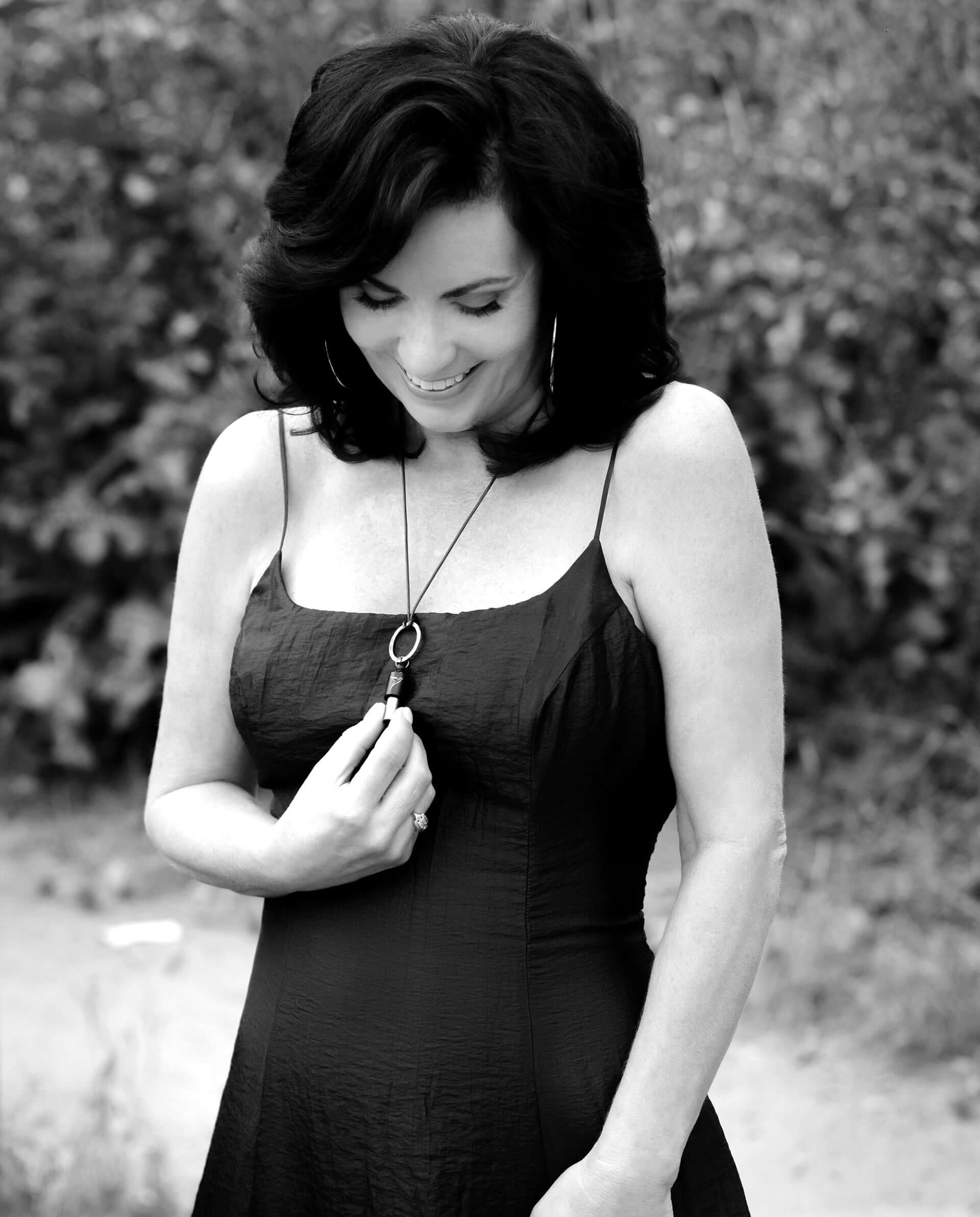 Gary Culp
Gary is an octogenarian who lives his winters in Mexico and summers in Washington state with Jennifer, his partner for 57 years. Gary has been on a World Peace Mission his entire life. In 1984, half way through his teaching and pastoral career, he founded an Interfaith Peace Community creating the perfect form for inclusive spiritual celebration and a way of expanding our mystical cosmic evolution, the journey of self-discovery so many of us are sharing in the Lovetuner community. It continues to thrive.Besides pastoring, Gary has been a teacher, author, sacred dance choreographer, world traveler, singer, song writer, yoga practitioner, therapist, prison chaplain, Mayan cosmology day-keeper, and inter-cultural calendar publisher, on a shamanic journey for over 60 years.Gary firmly believes that music and frequency are the untried solution to World Peace. He discovered 528 Hz as the love healing vibration some years ago, experimenting with it and publishing his first novel in 2017 "A Gift, call it Grace." It is based on the idea that music, the cosmic language, will put an end to war and violence and heal the world with the frequency of love."When I discovered the Lovetuner family, I was almost in disbelief that there is a global movement to 'raise the vibe', a concept I had been personally advocating for years. To me it is proof that there is a cosmic plan to bring humanity together for this truly possible peace mission." Gary Culp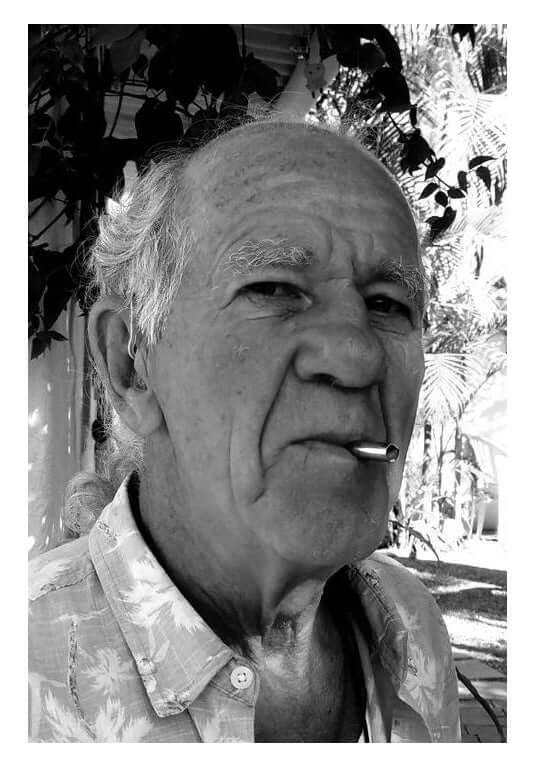 Dr. Christy Williamson
Dr. Christy Williamson is a Doctor of Clinical Nutrition, has a Master of Science in Human Nutrition, is a Certified Nutrition Specialist and is an adjunct faculty member at Maryland University of Integrative Health teaching Nutritional Genomics.She is the owner and founder of the Nutritional Genomics Institute, OmicsDx, ZebraDx and SNPed. As a whole, NGI is a thriving multi-member, multi-state private practice based in Richmond, Virginia that focuses on functional nutritional as it relates to biochemical nuances within the genome, microbiome, epigenome, exposome and metabolome.Her other interests include meditation, nature, balance and changing the world! Dr. Christy embraces the Lovetuner as not only a meditation instrument, but also as an adjunct neural retraining tool. Neural retraining is required to teach the brain and nervous system how to re-interpret inputs and stressors. Lovetuning calms the nervous system and helps to treat complex conditions such as dysautonomia."The Lovetuner is the carried peace throughout my day – I am so happy to share this wonderful gift of sound and love with my patients and the world." Dr. Christy Williamson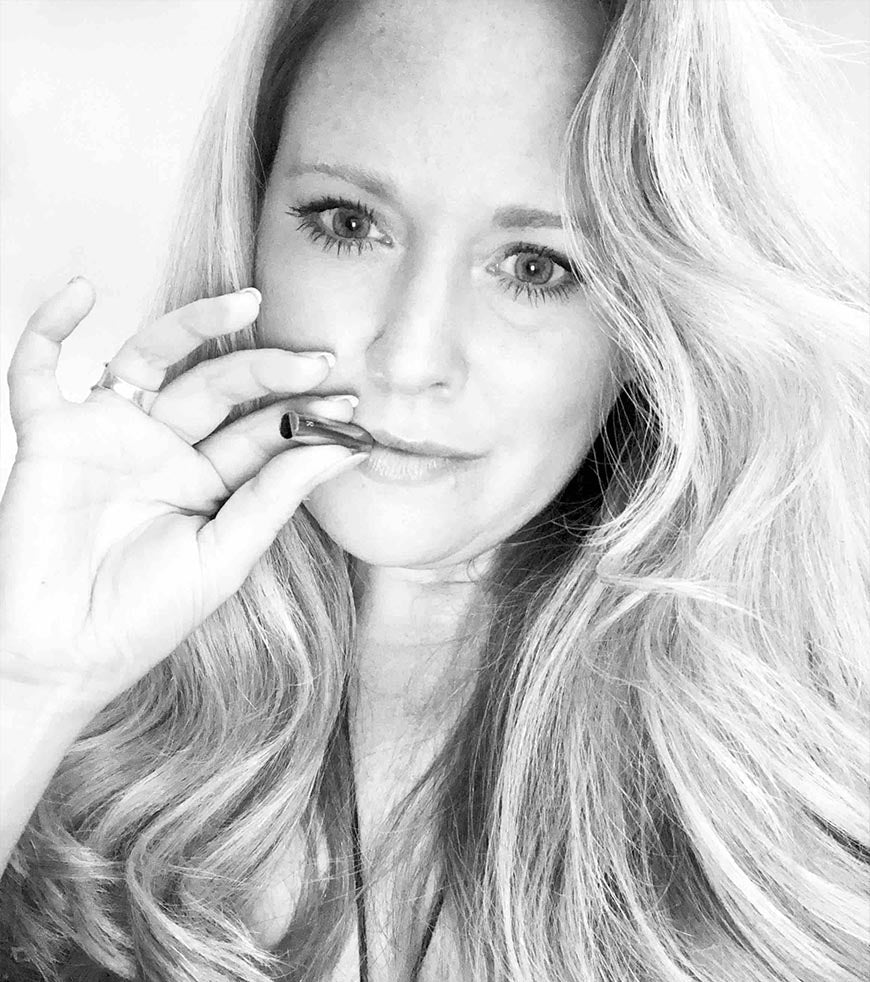 Poonacha Machaiah
Poonacha Machaiah has over 20 years of global experience as a successful entrepreneur and business leader in Fortune 100 companies. He is passionate about conscious leadership and wellbeing and is pursuing his mission of "personal transformation and societal wellbeing" working alongside leading companies and industry thought leaders.Poonacha is the co-founder of "Jiyo," a wellbeing platform that he created alongside internationally renowned physician and author Deepak Chopra M.D. He has co-founded 'Beyond Performance Sports', along with a team of global industry leaders who are continually exploring the boundaries of what is possible in sports performance. 'Deepak Chopra Innerspace', is a revolutionary new technology startup that he has co-founded that leverages "grounding" to reducing inflammation in both body and mind to restore whole health and wellbeing.He is also the co-founder of the 'WeightLess Project', an international movement to address the lifestyle and nutrition-based challenges that plague our global communities. Poonacha holds an MBA from the College of William and Mary and a Bachelor of Science in Computer Science and Engineering from the B.M.S. College of Engineering in Bangalore, India."The Lovetuner is a part of my daily routine and I also use it before meetings with my teams to get us centered and set intentions." Poonacha Machaiah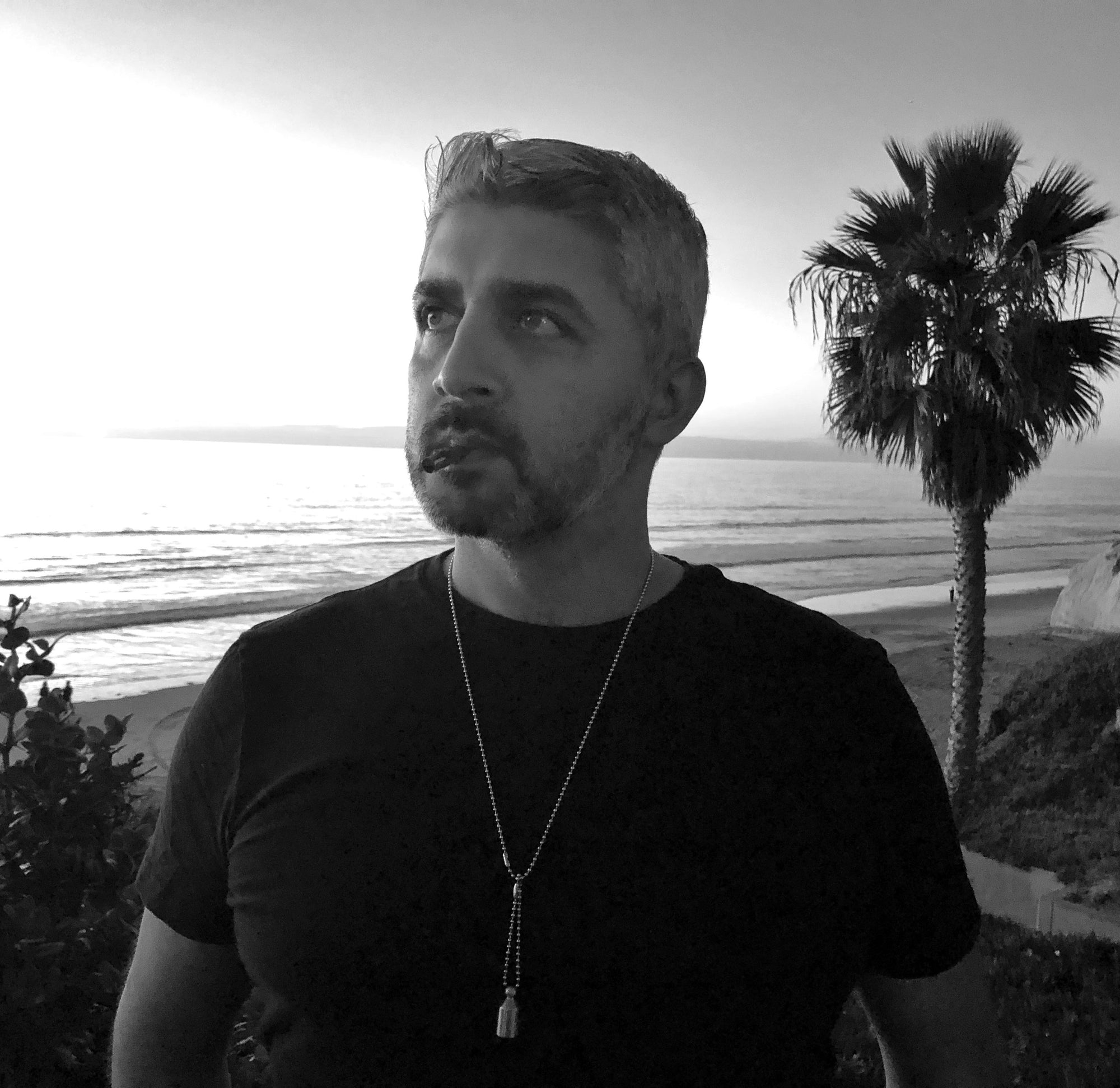 Chi Kim
Chi Kim is the CEO of Pure Edge, Inc. (PEI), a private operating foundation dedicated to providing educators and children free resources to find their quiet through breath and movement. She has served public schools and public agencies since 1990 as a teacher, principal and superintendent. Her core belief is in finding one's quiet to help bring clarity and purpose.Since joining PEI, the team has served over 30,000 educators across the US and its territories with simple strategies to reduce stress. In addition to free curricula and resources, PEI has share the elegant simplicity of the LOVETUNER to those who have dedicated themselves to serving our nation's youth."I love sharing this beautiful gift with others. The best part is observing the joy on people's faces as the tuner is revealed. When we tune as a community, the calm can be felt immediately and the silence that follows is serene. The power of breath, sound and silence…" Chi Kim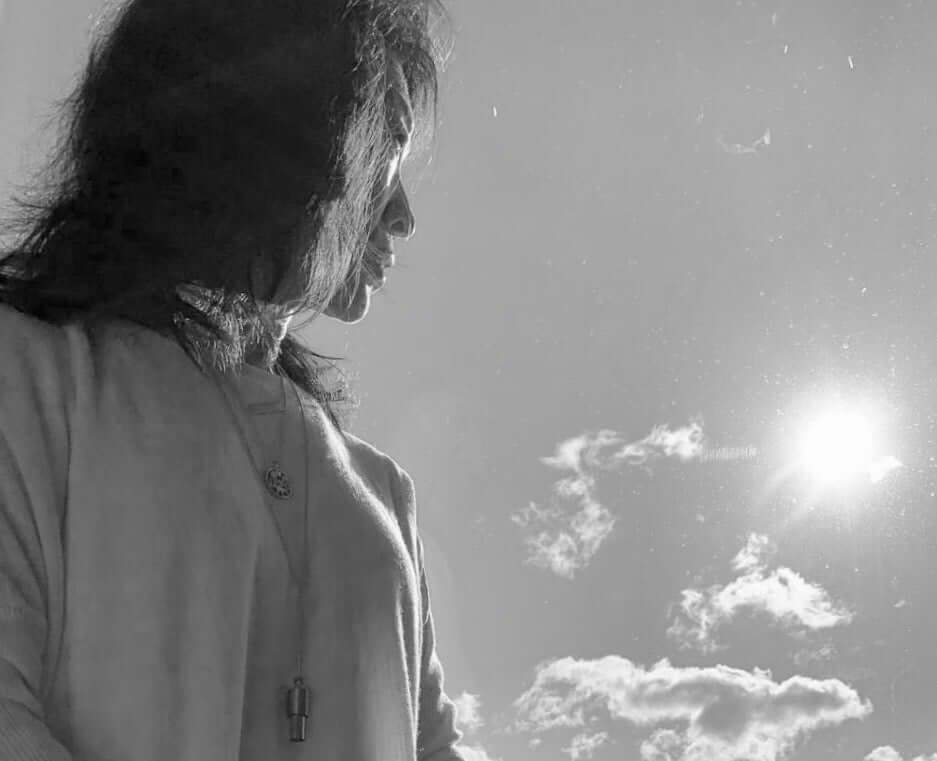 Sandra Gutierrez
I am a Transpersonal Therapist and healer, I accompany transformation processes and I am a guide for people to heal who want to impact the world, our world.I have worked in weight control and nutrition for 25 years, always in a comprehensive, therapeutic and emotional supportive way. Today I work on the development of Compassionate Nutrition as a beginning to find balance, until I can lead my patients to nutritional sovereignty, that is, intuitive eating, which is nothing more than common sense based on self-love and self-confidence.I am also an artist, dancer, and designer, practices that I develop as a creator on a daily basis.My projects are integrated into the universe that I share with you in the form of the "Art of integral well-being". I learned the hard way, that changes always start within. I want to help people to discover it in a better and simpler way, how to evolve with unlimited potential. Love is the most powerful tool that I have discovered in my entire life and healing process."I deeply believe that there is nothing more healing than unconditional love. I do all my work anchored in this place. Lovetuner is a wonderful and simple mindfulness tool to start working with my clients, to open my heart and to stay connected to myself. From the first moment you touch or hear it, you feel the vibration and alignment of your being. Being part of a movement whose objective is to expand the heart, seems to me to be a gift from the Universe both for me and as well as to sow my grain of sand in our transformation." Sandra Gutierrez
Aaron Cameron
Long before he opened up his state-of-the-art healing center in Malibu California, Aaron was known as the "The Guy in the Garage," a name he earned after re-creating his own energy and light machines to promote healing patients in his garage. At this point in his life, he knew that self-healing was possible by removing blockages in the body, also known as dis-ease, through frequencies of sound and light within the quantum energy field, which he learned emits a universal field of conscious, informed, and intelligent energy that all human beings can tap into. Through word of mouth, Aaron's concept based on ancient wisdom was attracting people from all walks of life to his garage, where they underwent light and energy sessions, resulting in their own self-healing from ailments that pharmaceuticals, invasive treatments, and other methods failed to remedy. Q360 is a center in Malibu that Aaron designed to foster optimal health in mind-body-spirit by using a holistic, noninvasive, nonmedical approach to harness a wide range of energy fields to help people accelerate and amplify their own healing capabilities. The center was built on his knowledge that any person with an ailment, at some level, is dealing with an imbalance in their energy system, and his devices are designed to bring people back to a state of balance so they will self-heal. He emphasizes to clients that none of his practitioners heal anyone – rather, they promote self-healing, which is fostered through the use of frequencies of sound and light, so their bodies will be in balance. "Everything is frequency. Lovetuner is one of my favorite go-to stress relief programs that I use to be focused, calm, and ready for every moment life brings." Aaron Cameron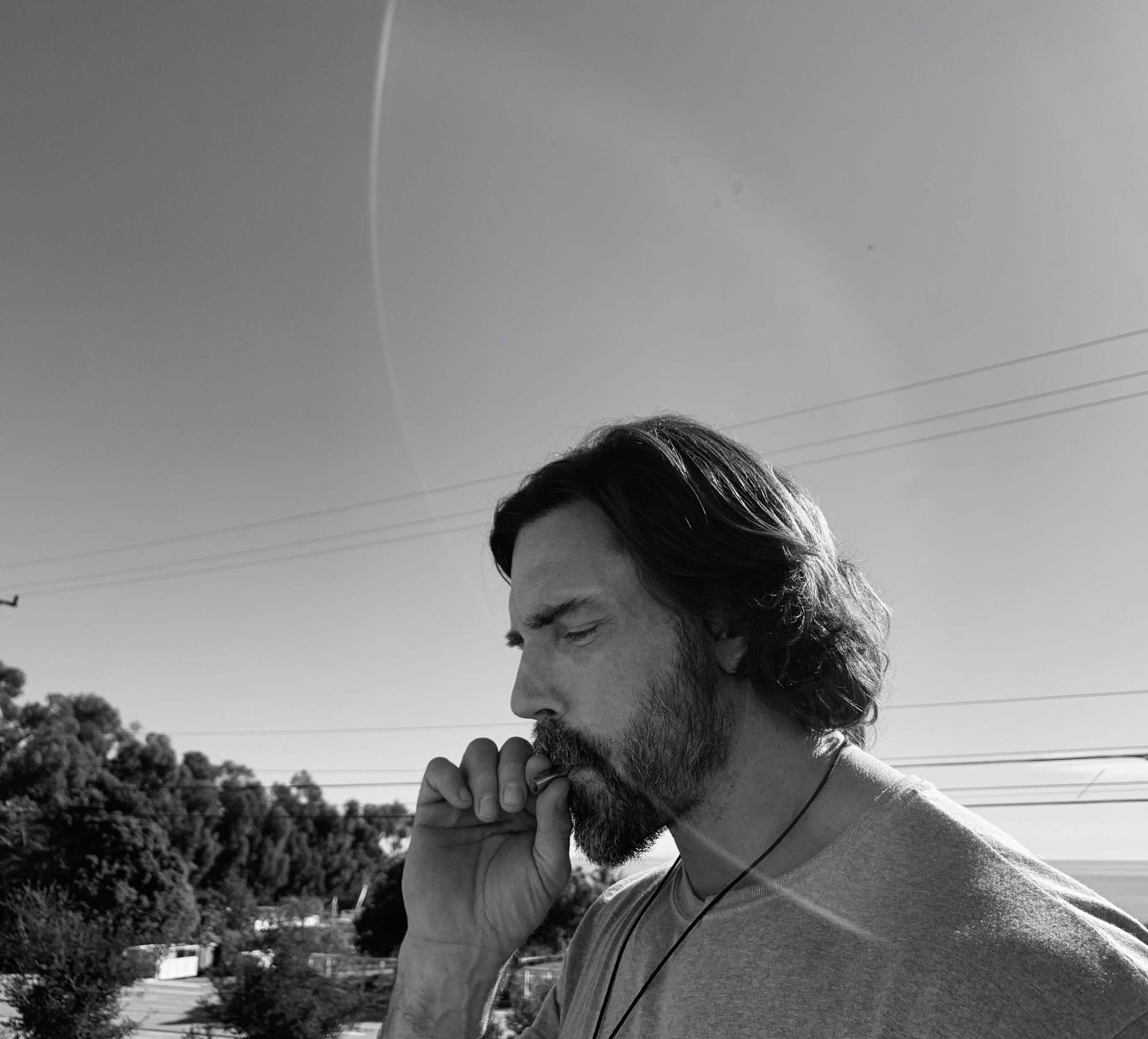 Rebecca Anne Geraci
Rebecca is an empathetic, free-spirited teacher and creator with a focus on the heart & emotional wellness. She grew up doing yoga with her mom & sister which blossomed into a deep passion for the practice. 11 years into her personal practice she decided it was time to combine her love of yoga and helping others.Rebecca earned her 200hr Hatha & Vinyasa certification at Vida Asana Yoga School in Costa Rica in May 2021. She is also certified in Yin Yoga & Reiki 1 & 2 attuned.Rebecca understands & believes that yoga goes beyond the mat and seeks to instill this knowledge in her students. Her classes intentionally weave the Yamas & Niyamas (yogic principles), knowledge of the Chakras and self love. Rebecca's offerings are gentle & intuitively guided.In addition to yoga, she loves serving her community with healing modalities like Lovetuner breathwork, meditation and cacao ceremonies. Wellness coordination comes natural to her and she has translated that talent into creating and hosting yoga retreats all over the world.Rebecca also owns a sustainable clothing brand specializing in one of a kind, plant based garments called Ragtribe. She designs, cuts and sews each piece in house and is expanding to small batch production made in Los Angeles.Her ultimate goal is to shed light on the power we each have inside of us to heal ourselves and propel our lives forward.Be brave & gentle.Om gam ganapataye namaha"My Lovetuner grounds yet uplifts me. It helps me connect to my heart space and Manipura, the 3rd chakra area.  The frequency of love, 528hz, is vital to this earth and its creations. It fosters manifestation and creates feelings of love which relieves stress & anxiety. I truly feel like my energies are harmonized after a tuning session - I'm sharing the love with everyone from students to family & friends. It's an amazing tool for self-healing as well as community building. It's literally a little high-vibe flute in your pocket." Rebecca Anne Geraci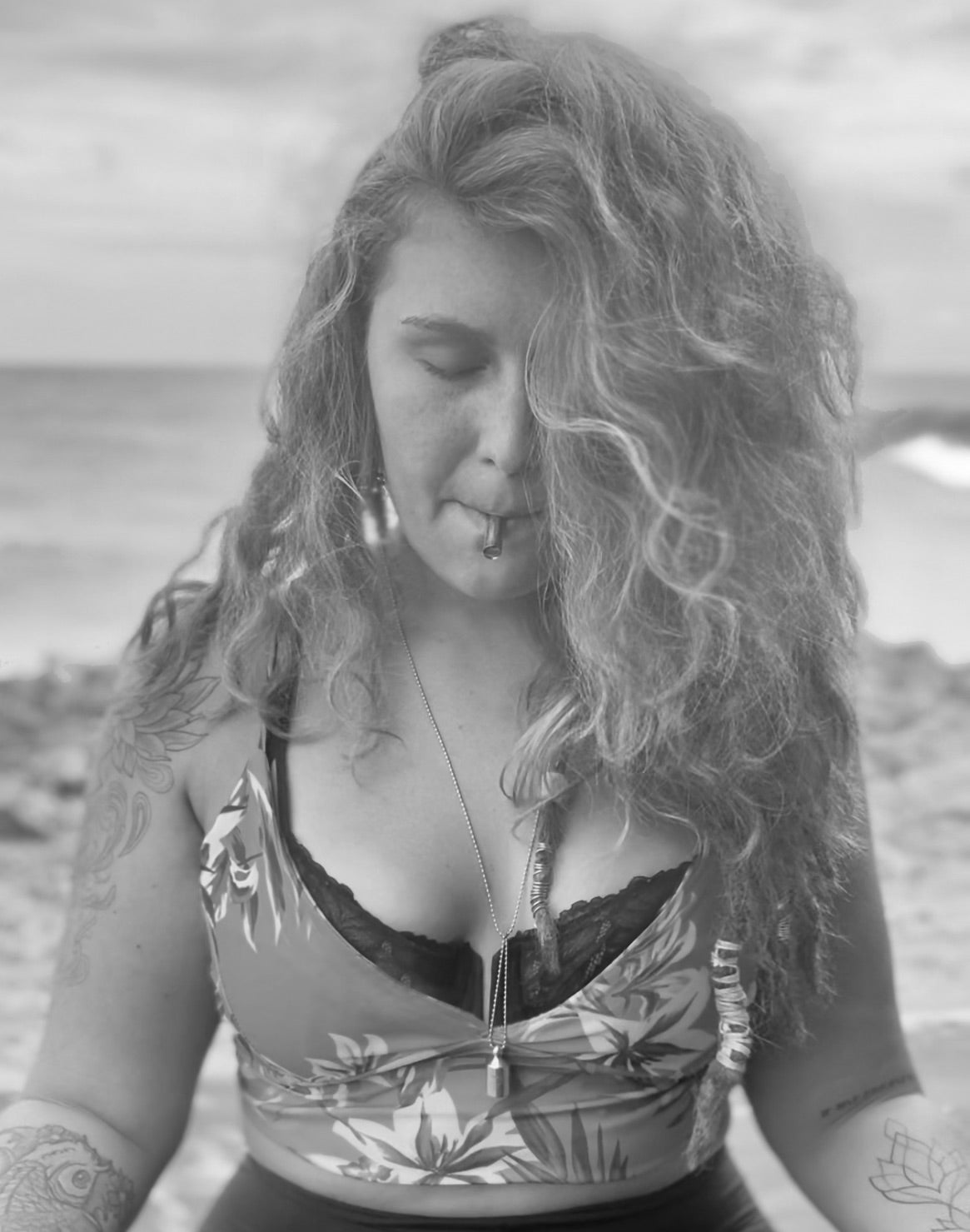 Roland Kickinger
Roland's beliefs are that true beauty isn't simply about how you look on the outside. True beauty shines from the inside, from inner wellness, from maintaining a healthy and wholesome lifestyle and from inner peace and self-confidence.Roland is a successful entrepreneur and has developed his own chain of health and nutrition centers and a wellness clinic that offers the first fully automated Irido diagnostic health evaluation. Roland is also a former IFBB pro athlete, Mr. Universe and co-starred in the movie "Terminator Salvation" as the T-800 and portrait Arnold's life in "See Arnold Run" as well as other studio and independent film and tv projects."I remember the first time I used the Lovetuner and feeling immediately the vibration throughout my body. I felt extremely calm, centered and balanced. When life gets sometimes stressful the Lovetuner brings you right back to your balanced self. I use the Lovetuner at least 6 times a day and it became a part of my very structured daily routine. I love it." Roland Kickinger
Susan Ochoa-Ruiz
Susan Ochoa-Ruiz was The First Woman Chef at our Nation's Capitol in Washington DC. Cooking for Queen Elizabeth, Prince Andrew and at the same time being in charge of the First Lady Luncheon for First Lady Barbara Bush in one day was historic for Susan. Being in service for Susan has been a lifelong intention. Feeding Mind, Body and Soul is crucial in personal care. After being challenged by physical limitations because of suffering endured through many types of abuse. Susan decided to bring Love, Light and Laughter to the Children. She became a Comedic Storyteller. Before long she was reading/singing/dancing/performing with her family all over the country, coined the Family Rockstar Storytellers by Barnes and Noble. Some days serving over 700 children. Having published two Children's books, becoming an Ordained Minister and continuing to help any child in need.She has now been preparing her property as Purple Urple Acres serving her community with a Therapy Petting Zoo, Community Gardens, Art Space, Sanctuary, Resturuant and Event Venue for all children and families, especially children with disabilities/terminal illnesses. Ultimately, Susan strives to bring, give, and awaken more love in everyone in her Life."I am very grateful to Sigmar for bringing this beautiful tool. The Lovetuner started working miracles in my life as soon as I start using it. Within 3 days I bought 3 more for my family. Love is all there is. Spreading love is my life mission." Susan Ochoa-Ruiz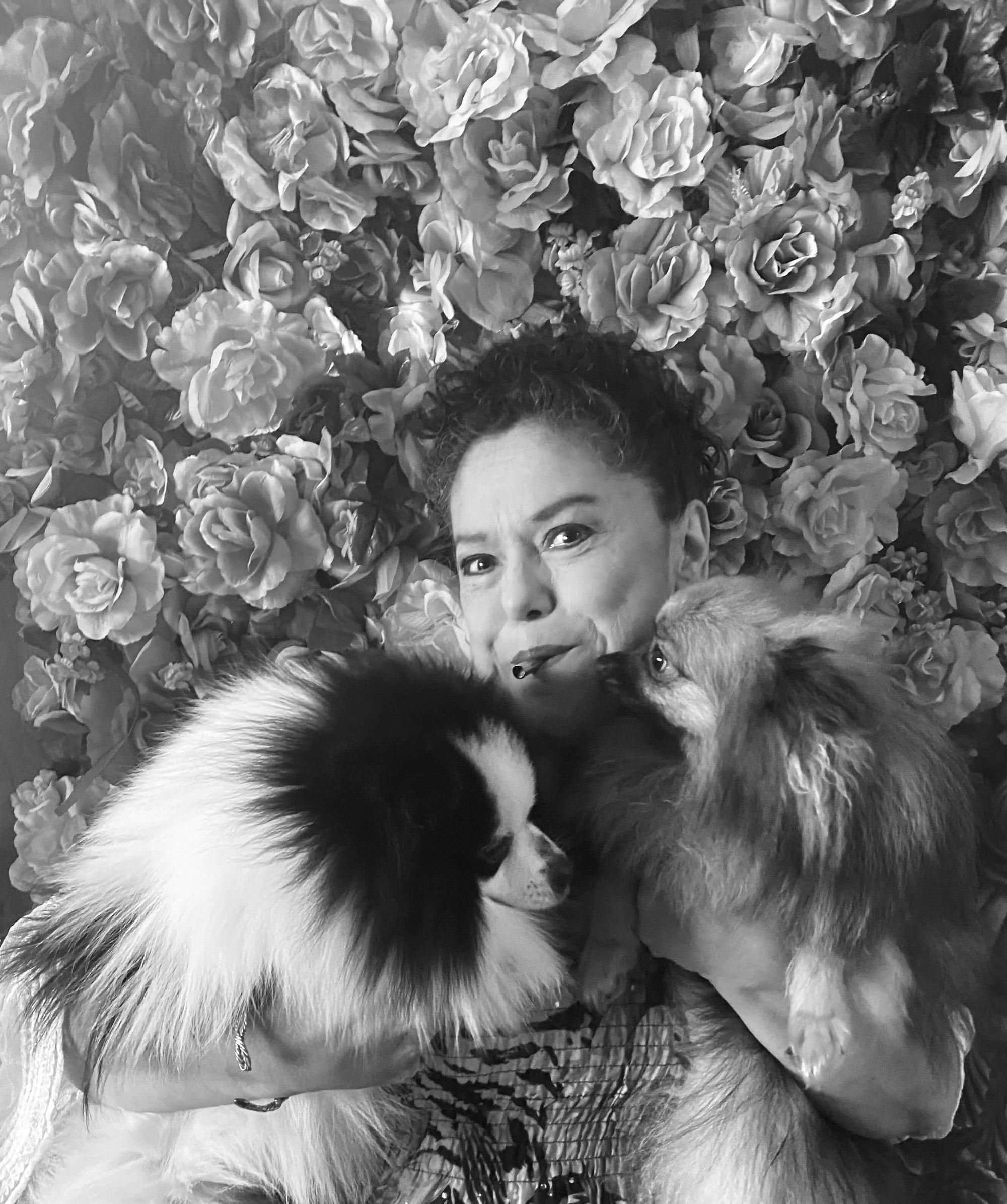 Jon Rasmussen
Jon brings over three decades of study, teaching, and work in the shamanic, technological, spiritual, philosophical, and healing arts. He has been able to produce deeply transformative results for individuals, partners, and organizations. His tracking and visionary skills are world-class, and he works with leaders in business, government, and the arts.His miraculous gifts and calling came early in his life with seven near death experiences and opportunities to learn from the most powerful influencers across the globe. He also studied engineering and quantum physics and worked in high tech industries for over a decade. This bridge of the physical, mental, and spiritual worlds makes Jon's abilities unique across all fields.Jon was initiated by powerful lineages of shamans, healers, and visionaries most notably of the high Andes mountains and Amazon rainforest. The most comprehensive combination of ancient and leading-edge healing, coaching, advisory, and visionary work that he brings has expanded the definition of the title Shaman.Jon's YouTube Channel and publications contain a wealth of useful information and wisdom."I use my Lovetuner as a perfect way to infuse my physical and energetic workspace and clients with the resonant vibration of the source of all healing and creation, Love itself, so that miracles become commonplace once again." Jon Rasmussen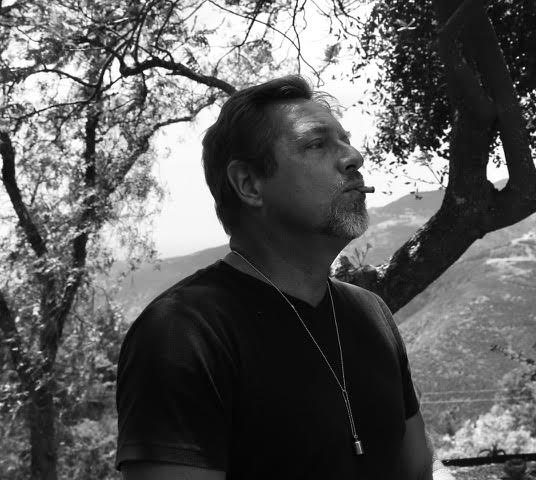 Natalie Stawsky
Natalie has been a student of yoga for more than 20 years. She has studied copiously with world-renowned teachers and has been living and practicing in Ashland, Oregon since 2009 where she owns Ashland Yoga Center. Natalie aims to empower her students to actively participate in their own regeneration. It is to this end that she provides a positive environment that is encouraging, self-paced, and nonjudgmental. Her ability to put people at ease makes her classes fun and transformative.
Natalie is uplifting, unpretentious, and in possession of a contagious enthusiasm and humor. Her classes permeate with a refreshing lightheartedness and she is committed to promoting physical, emotional, and mental health through her sessions. Natalie uses the Lovetuner in all of her yoga classes. In addition, she offers dedicated Lovetuner sessions with focus on breathing and sound healing.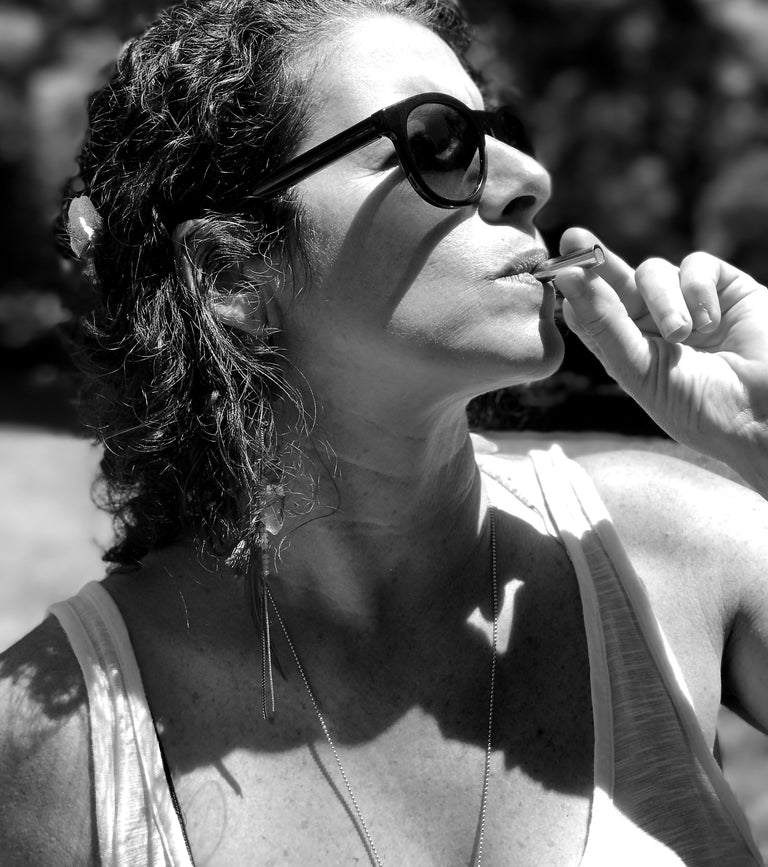 Teresa Herrera
Teresa began exploring yoga at the age of nineteen years old as a way to understand the sacred movement of breath ("prana") and body. Her studies in Dance, Meditation, Buddhism, Yogic Arts, World Cultures & Scuba Diving infuses her approach to teaching and living the "flow" that is yoga. Under the generous guidance of her teacher, Shiva Rea M.A., Teresa is trained in Prana Vinyasa Flow™ and Yoga Trance Dance™. Her intuitive and fluid teaching style nurtures each student as they explore their bodies on the path of yoga. Teresa has also studied with Chuck Miller, Maty Ezraty, Bryan Kest, Gurmukh. Teresa uses the Lovetuner in her own practice, classes and passionately shares this mindfulness tool with everyone around her. She is a global ambassador for the Lovetuner and is based in Manila, Philippines.
John Arnold
I have always been fascinated with consciousness. Meditating became an integral element for me. I see meditation as a natural state of consciousness. I like technology so light, sound, rhythms, frequencies, binaural beats, chants, breathing techniques have and are integral to my practice. I had my own equipment for creating sound and light stimuli. Thru my meditation and martial arts, I learned about the power of breath. I learned that in the west we tend to be shallow breathers. Stress becomes habitual in modern life.
Breathing practice is work. Lovetuner takes the work out of breath work and puts Joy and Love into proper relationship with our breath. Simply put we come into Right Relationship with our sympathetic and parasympathetic elements of our autonomic nervous system. I started life as the first son of a family that had survived WWII, over 30 close family and over 100 extended family were killed in concentration camps. My young Czech Jewish mother married my American father. I was born to families that had just experienced the horrors of war. The science of epigenetics tells us that traumas are not limited to the person having the experience but may pass on as inherited trauma. Often we see trauma as the extreme version, PTSD. I have come to see that micro-traumas are common. This is a twinge we get, the reflexive reaction to a sound, a word, an idea, a comment, a situation, a person, an animal, or anything we experience or triggers us. Much of this we accept as normal until we experience life without that reflexive reaction.
Lovetuner is a remarkably effective way to reach deep into our sub/unconscious traumas, beliefs, habits, cultural biases, fulfilled and unfulfilled dreams, desires, hopes, disappointments, joy and love lives. Our heart consciousness is nurtured. Our fear consciousness is cuddled and calmed. Sometimes things really are that simple. Now let's tune ourselves into the sacred frequency of love using our own breath. Breathe deep the gathering is here."
"One Love For All" John K. Arnold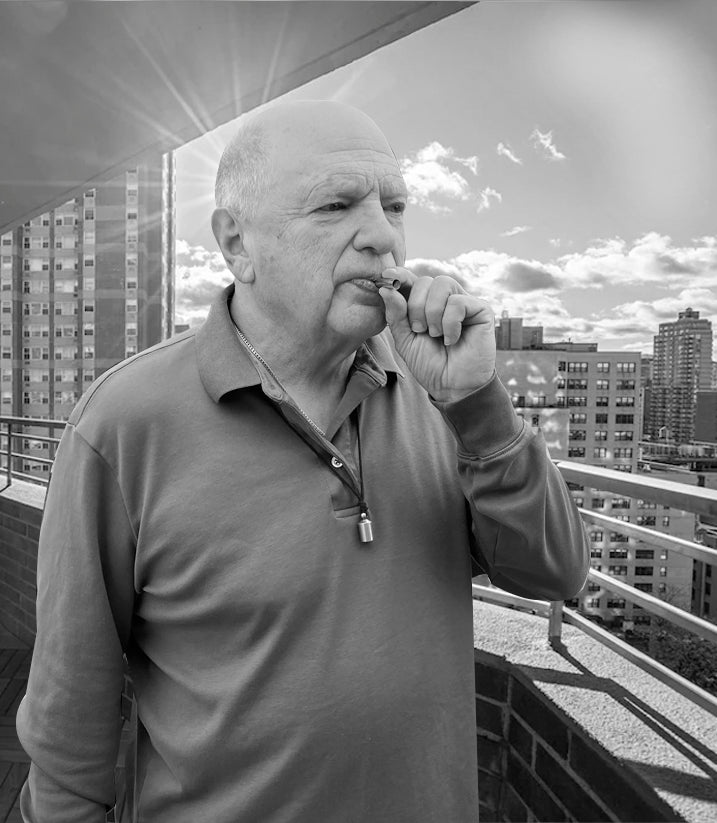 Ingrid Fitzi
Early on in my life I experienced healing from a severe illness through an Ayurveda Doctor who made me meditate every day, what helped tremendously in my healing process. I realized back then, that conscious breathing and clearing my thoughts through meditation helps me also to manage pain. This realization is the foundation of my extensive work as a psychotherapist and physiotherapist and later on in my work as a sexual therapist.
"The Lovetuner has not only made my work much easier, it supports the healing process in a magical way. No matter how old you are, with this beautiful piece of jewelry with healing qualities you tune into a positive, joyful vibration. The Lovetuner not only enriched my own life, but also the life of my patients – it's a gift and I don't do any therapy session without the Lovetuner." Ingrid Fitzi
Robin Clements
Robin Clements is Founder and Director of Baja Wellness in Los Cabos Mexico, Co-Creator and Instructor of BreathWave; a gentle and powerful approach to self healing through conscious breathing and sound healing.
As a Light Worker and Breath Guide, globally certified in several healing arts Robin travels the world sharing the gift of personal empowerment and a clear relationship with breath, facilitating the light of mutual love in celebration of life. Robin is a global Ambassador of the Lovetuner.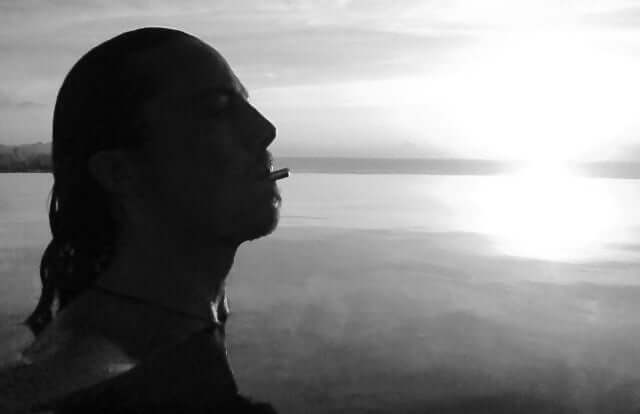 Kim Steeb
The 528hz frequency is one that is essential to the "musical mathematical matrix of creation." More than any sound previously discovered, the "LOVE frequency" resonates at the heart of everything. It connects your heart, your spiritual essence, to the spiraling reality of heaven and earth.
These core creative frequencies were used by ancient priests and healers in advanced civilizations to manifest miracles and produce blessings. Rediscovered by the western world, the 528hz (vibration) meditation is a powerful and wonderful way of establishing the connection with the divine universal healing life force.
"This is why I use the Lovetuner in my personal daily meditation practice and incorporate the Lovetuner into my Yoga Classes and guided Meditations as a teacher." Kim Steeb
\
Phil Somerville
Phil, a New Zealand born entrepreneur has been travelling the world and it's oceans starting from a very young age. Cruising the Islands of New Zealand, Polynesia and Fiji, among others was where his passion for the ocean was born. Boating travels aside, by the time he was 18 he had visited over 30 countries.
Besides his entrepreneurial career, he was featured in several blockbuster films. Now he is in business with two global icons to help heal through proper nutrition. Based in Los Angeles he still shares the love for the ocean with friends and family on his sailing yacht in Marina Del Rey. Phil is a global ambassador for the Lovetuner movement.
I love the Lovetuner simply because of what it does to me and all others that use it. We are all moving now at a much faster pace than we used to with technology, transport etc. so its very important to ground yourselves back to the right frequency to ensure balance happiness and good health.
"This is a kind of maintenance program for your soul and your peace of mind. I believe this is a great start in the right direction as for me it always comes back to Freedom. Tuning puts me in this mode which to me is life transforming." Phil Somerville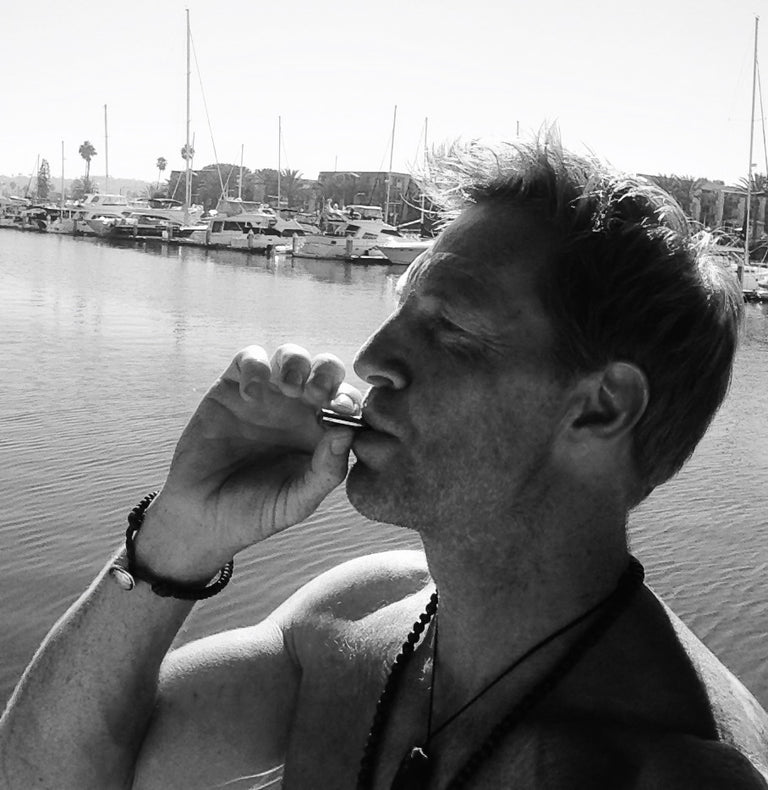 Elaine Wong
Elaine has 28 years experience as an Intuitive healer, Channeler and Vitality Life Coach through which Elaine brings a wealth of experience in healing techniques and spiritual exploration to her work.
She works with spirit guides to receive guidance which she passes on to her clients, bringing healing energy and insight. She helps her clients to explore the origin of core issues or beliefs which have arisen from experiences in current as well as previous lives. Elaine integrates the Lovetuner in her daily routine and the work with her clients.
"I love the unification that the Lovetuner represents. It transcends sects, religion, cultures race and other differences. A true reminder of love." Elaine Wong